Friday and Saturday July 19 & 20, from 6:30pm to 9:30pm Friday and Saturday from 9:30am to 3:30pm
17 Miles Away
About this Class
The Art of Marriage by Family Life Ministries weaves together expert teaching, real-life stories, humorous vignettes and more to portray both the challenges and the beauty of God's design for marriage. There is a balance of practical teaching and equipping, couple projects together and interactive times of reflection and sharing. Topics include: the biblical purpose and roles in marriage, addressing marital challenges, communication and conflict resolution, romance and sex, and leaving a lasting legacy. The goal is to provide the space for couples to look at these areas in their marriage together and take next steps toward a Christ-centered healthy marriage relationship that will grow and last.
When:
Friday, July 19, 6:30 to 9:30 p.m.and Saturday, July 20, 8:30 a.m. to 3:30 p.m.
Where:
CrossBridge Community Center
Conference cost:
Two options -
$65 per couple, no childcare, covers workbooks, snacks and lunch on Saturday
or
$105 per couple & childcare ($65 +$40 for on-site childcare both days)
Deadline to register: Sunday, July 14.
Categories Include: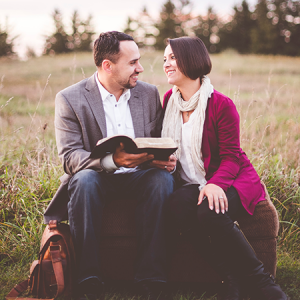 Marriage Enrichment