Full Weekend
17 Miles Away
About this Class
Looking for a way to increase the love and romance in your marriage? Do you need time just for the two of you?

A Worldwide Marriage Encounter Weekend Experience may be the answer!
A series of presentations made by the Presenting Team, consisting of 3 married couples and 1 priest. Each presentation builds on the last as we examine ourselves, our behaviors and attitudes, our relationship with our spouse and God. Communication tools are taught on the weekend helping couples connect in healthy, constructive ways on areas that can deepen their intimacy and connectedness

Instead of simply listening to lectures about how to improve your marriage, you will actually learn a practical
communication technique and have an opportunity to rediscover your hopes and dreams for your marriage. Your marriage is your most important relationship! NOW is a good time to invest time in your relationship, and reconnect with your spouse. Renew the commitment, intimacy and passion in your marriage.
Marriage Encounter Weekends have been given in the US since 1967. Decades of research, planning and tried and true wisdom have gone into the content of the Weekend and how it unfolds for couples and religious. We ask all participants to attend ALL talks and participate intently using the tools with their Spouse in order to maximize their experience.
All sharing between spouses is PRIVATE, and this is NOT a weekend to solve problems! This Weekend will help couples in good marriages communicate even better.

In some areas "Non-residential" Weekends (held Saturday and Sunday only), are available where participants return to their homes Saturday evening and resume the program early Sunday morning. Please contact your local Scheduling Couple for more information.
Topics Include: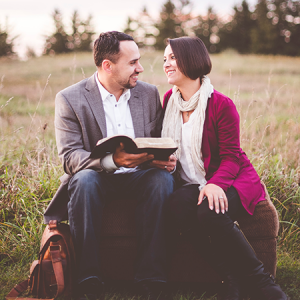 Marriage Enrichment